Custom Metal Fabrication
The team at T. L. Sheet Metal have the skill and know how to see your project through from initial prototype to finished product. Our years of experience allow us to bend, shape, and weld stainless steel, copper, brass, bronze, aluminum, and other types of metal.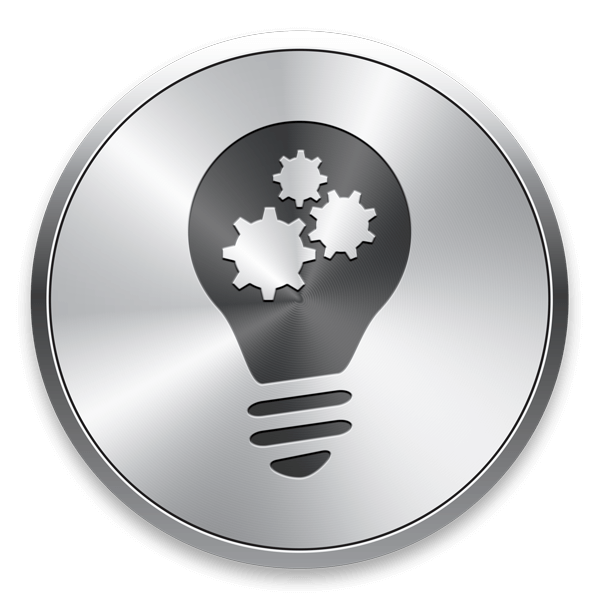 Plan
We dedicate ourselves to learning about you, your design style, and inspiration for the project. This allows us to create an overview of the process along with recommendations for the ideal metal finishes, profiles, installation, and maintenance needs.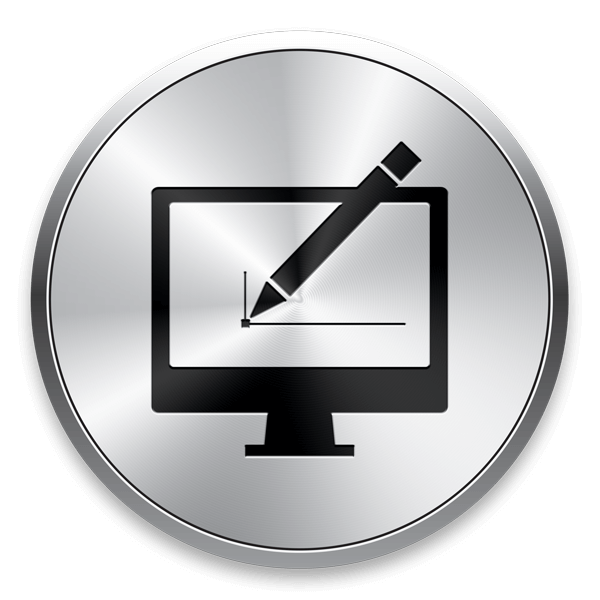 Design
Our skilled designers, artisans, and engineers collaborate with you throughout the design process. Renderings and sample finishes are created to help you visualize the final product. After finalizing the details, a budget and timeline are shared.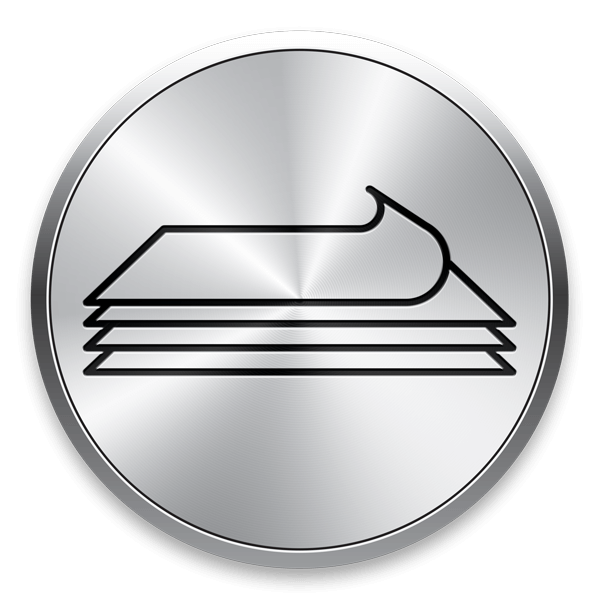 Fabrication
Our 30 years of experience is seen in our craftsmanship. This is why we can guarantee our results will exceed your expectations.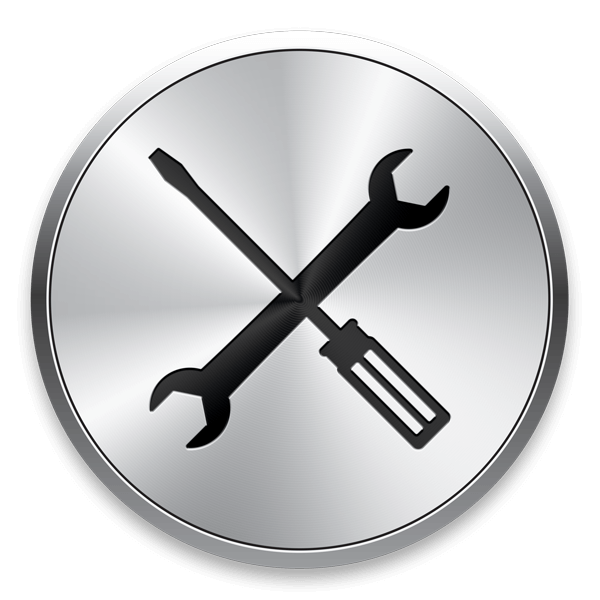 Delivery & Install
Once your custom metal fabrication is inspected, it is packaged for delivery.  Our onsite installation team will ensure seamless fit and finish.
Metal Range Hoods
Every metal range hood we fabricate is crafted one at a time. Need a custom shape or dimension? We are proud to offer you the ability to mix and match different metals, to ensure your range hood is truly one-of-a-kind.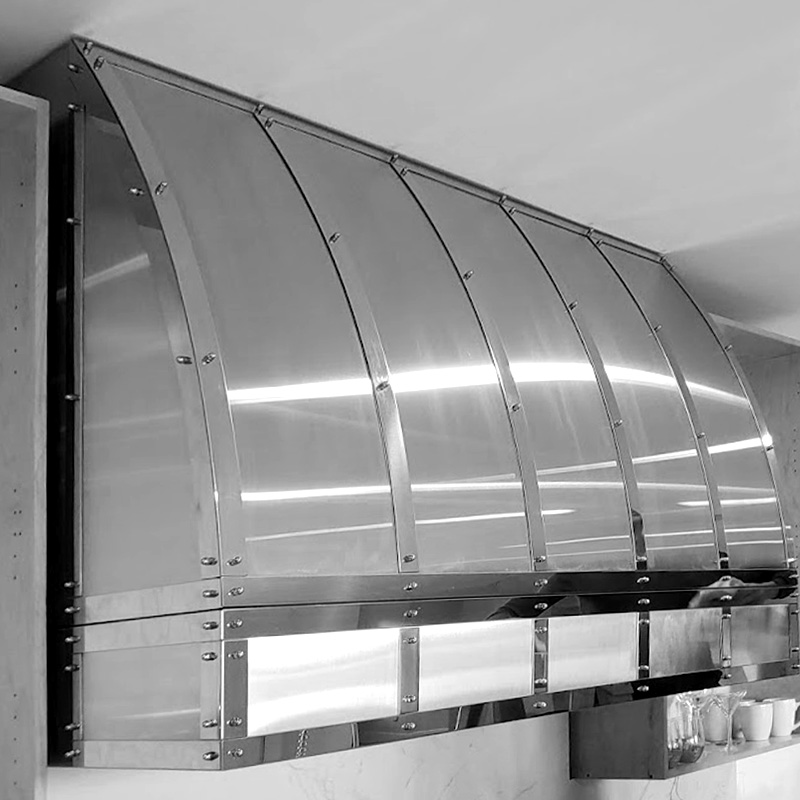 Stainless Steel Range Hood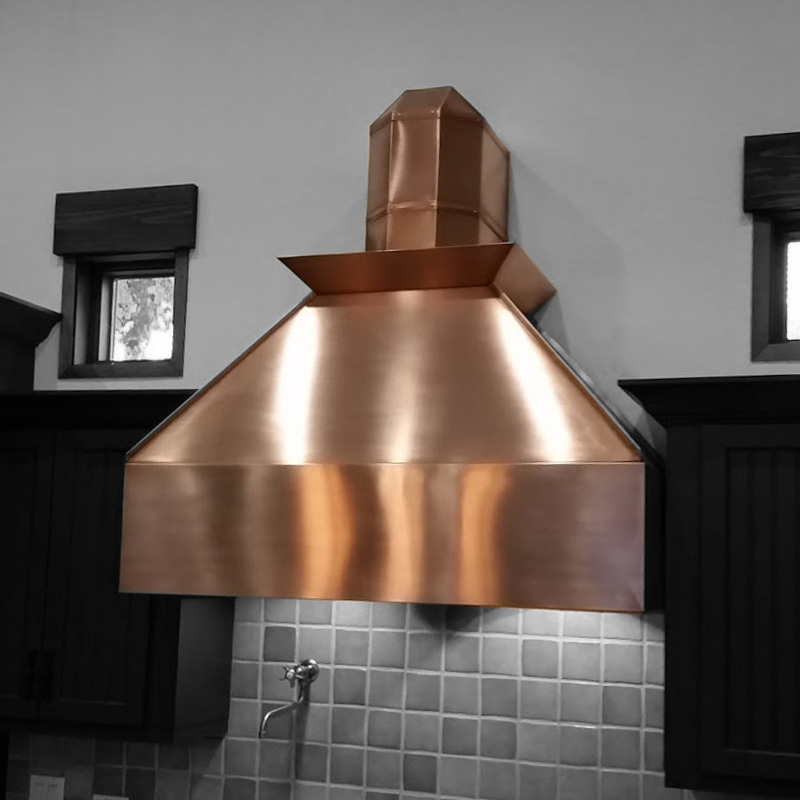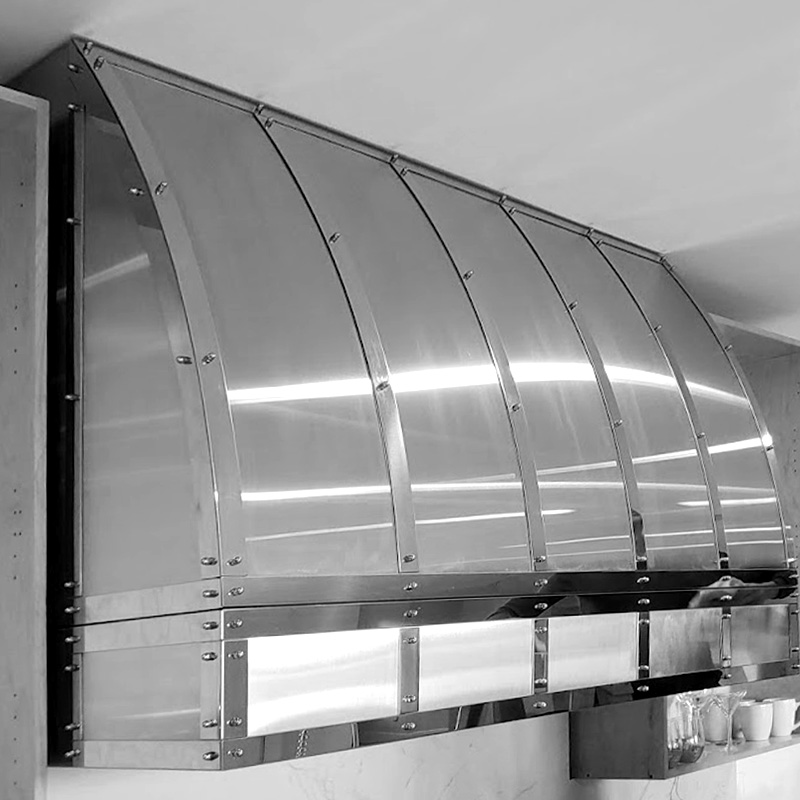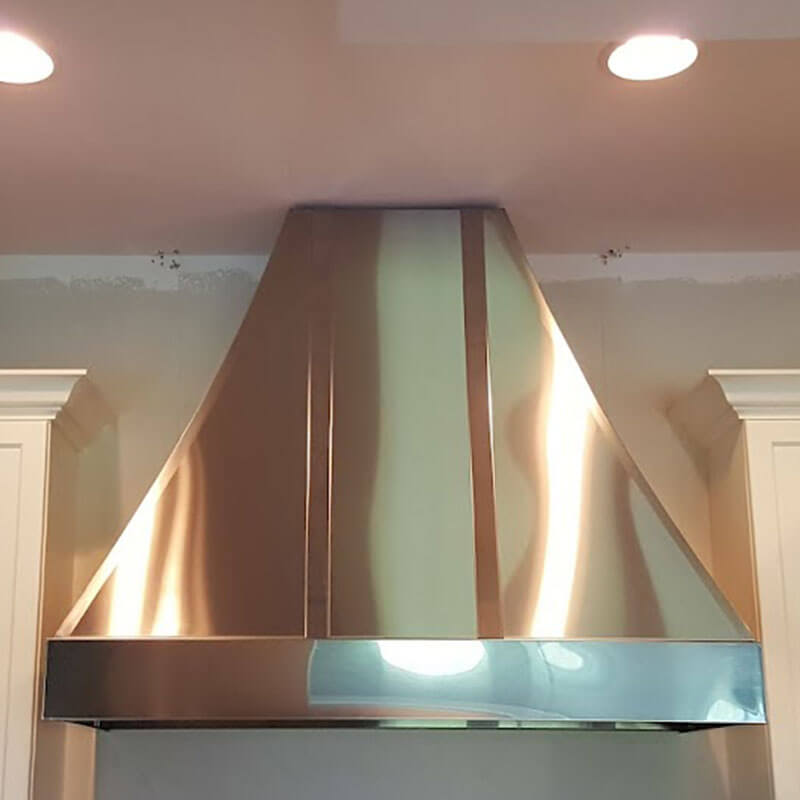 Metal Countertops & Cabinets
We manufacture all metal countertops and cabinets in our Tampa, Florida facility. This allows us to work directly with your contractor, builder, or designer directly. Whether you are designing a custom stainless-steel countertop, backsplash, or cabinets. You will fall in love with their durability, resistance to scratching and staining, and sleek finish.
Stainless steel is ideal for outdoor application use, due to its anti-rust properties. Let our team design your outdoor kitchen with premium 304 stainless steel. We offer on-site measurements, delivery, and installation.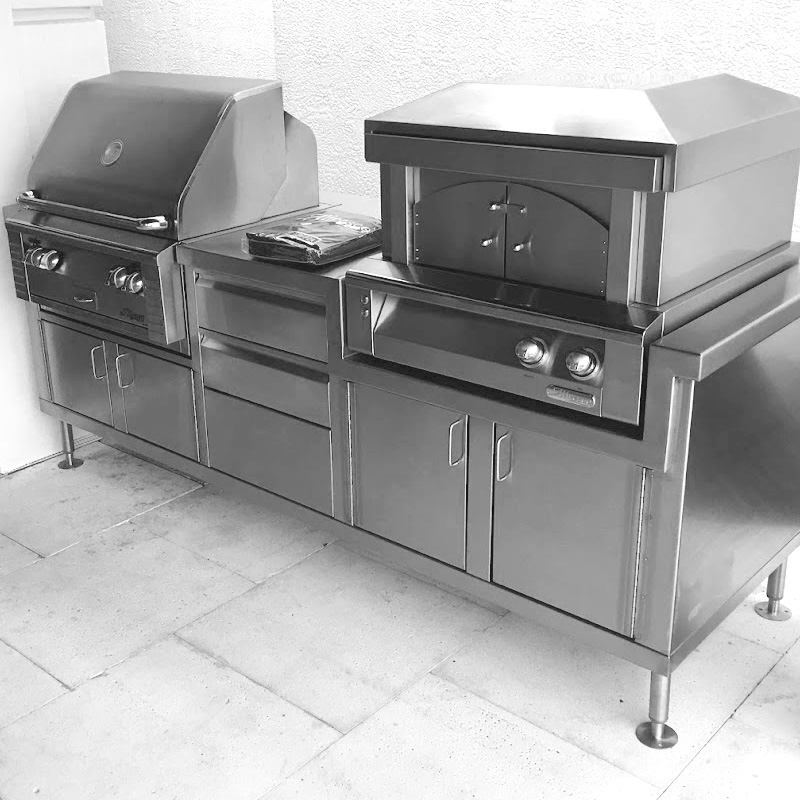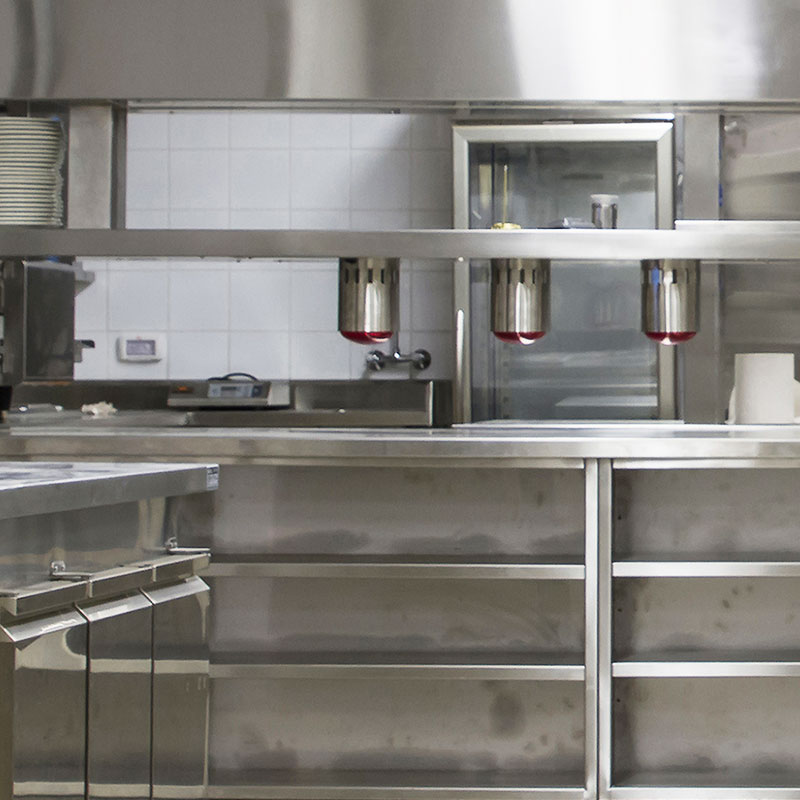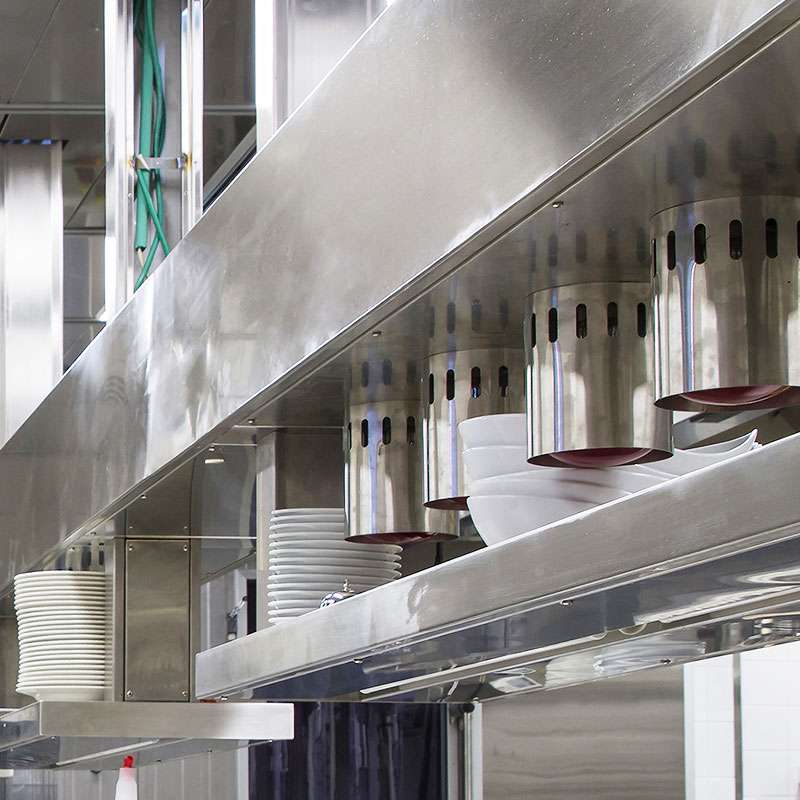 Restaurant Serving Shelfs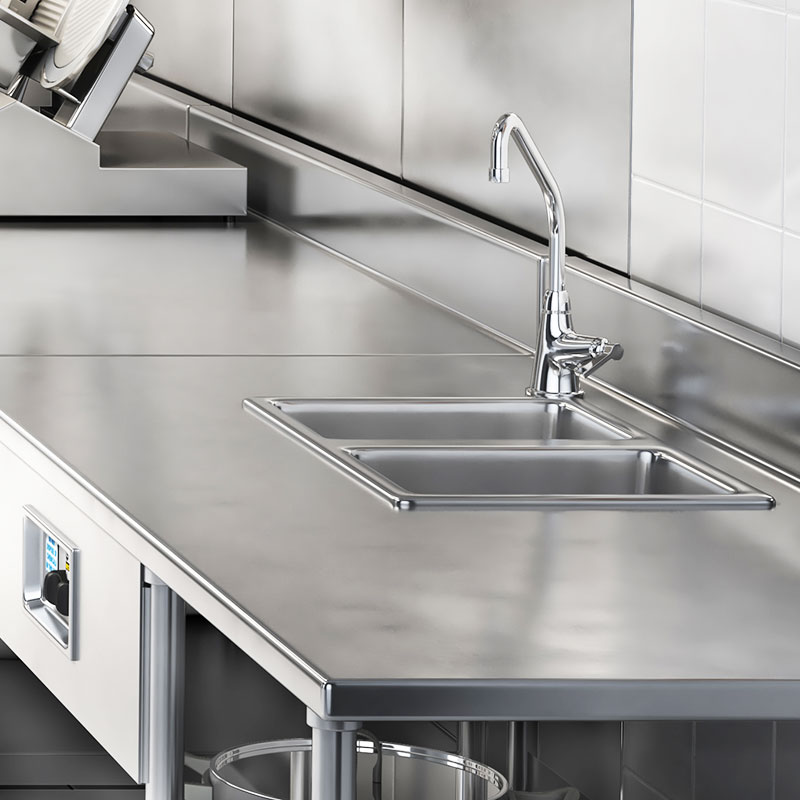 Countertops w/ Built-In Sink
Doors & Walls
Our skilled team can assist you in creating distinct architectural details such as finished wall panels, door corner guards, and wall corner guards and caps. Each piece is meticulously crafted and can easily be installed. We can fabricate them in a variety of widths, lengths, and gauges. Available metals include stainless steel, brass, bronze, and steel.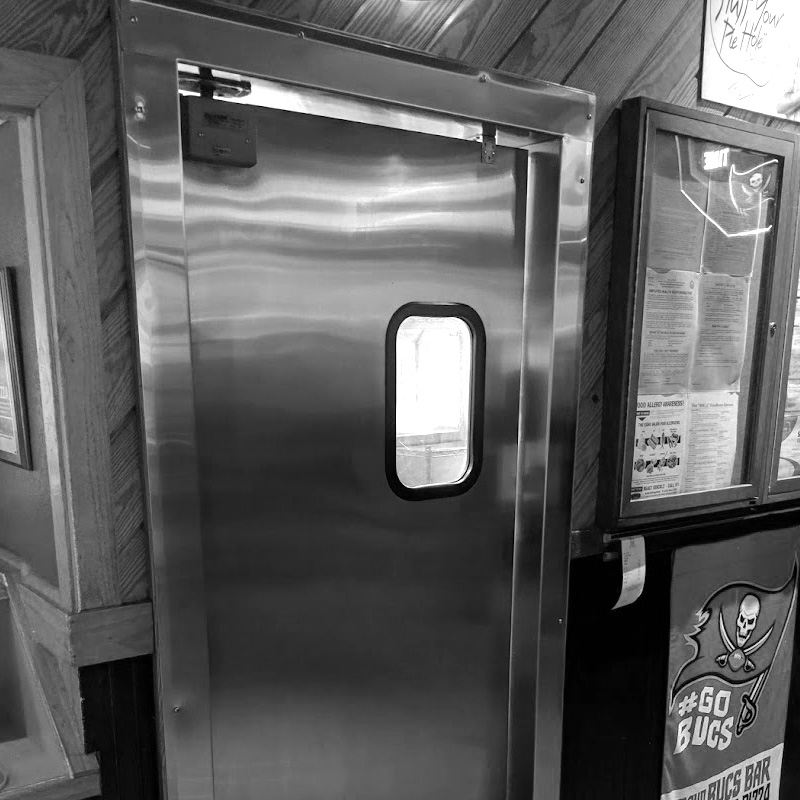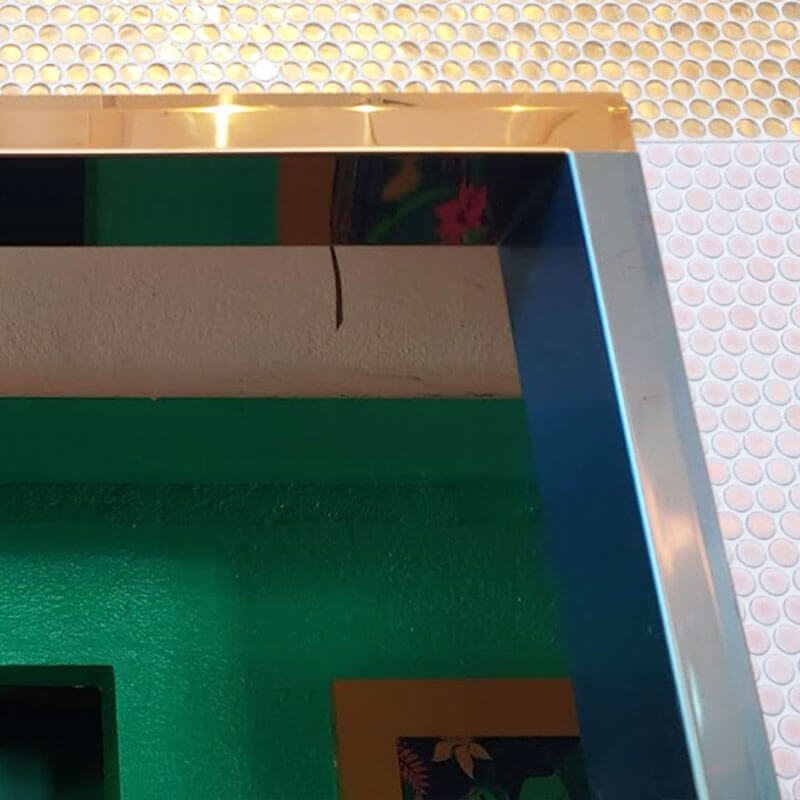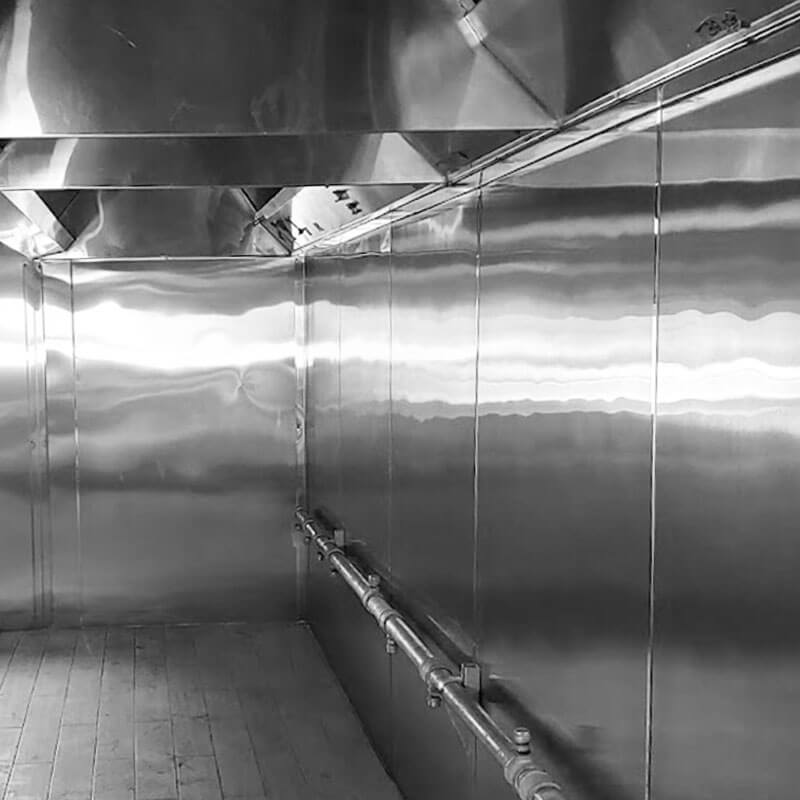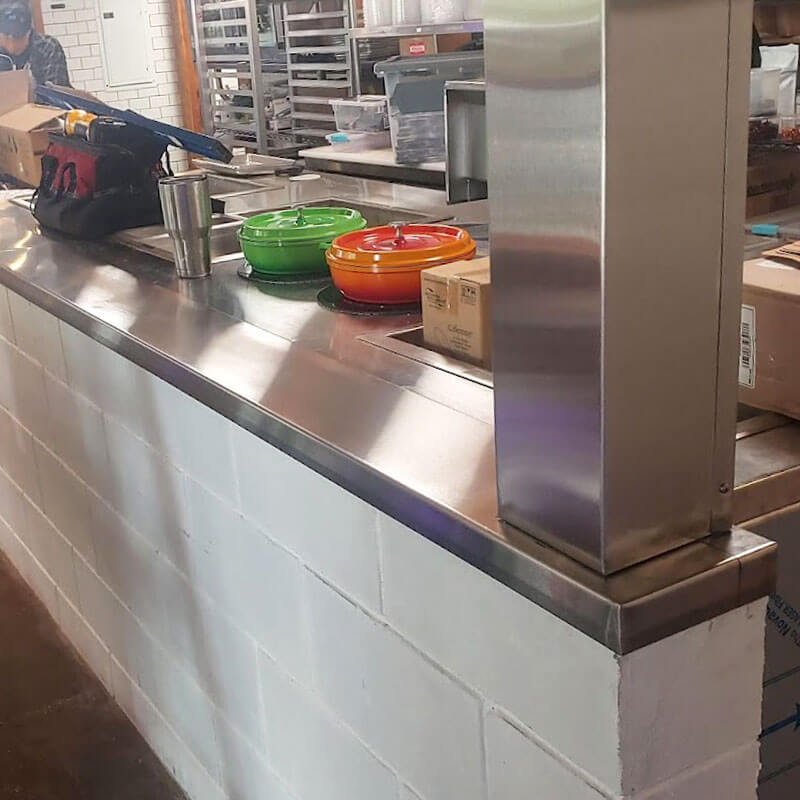 Overhangs & Awnings
Whether your building is made of brick, stone, or stucco, custom metal overhangs and awnings deliver a timeless look and feel. They also provide year-round protection from the harsh Florida heat and afternoon thunderstorms.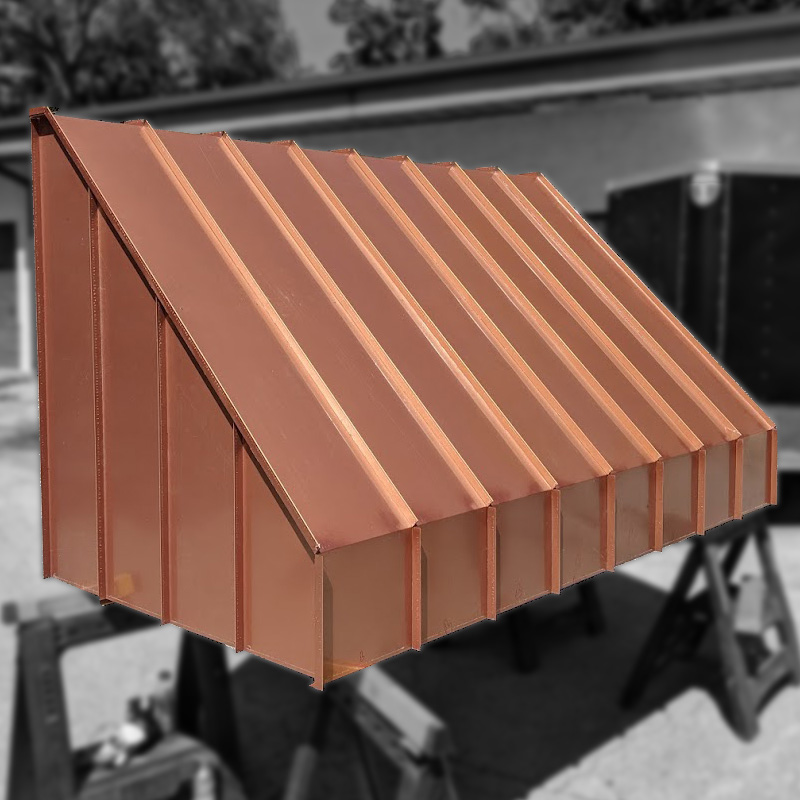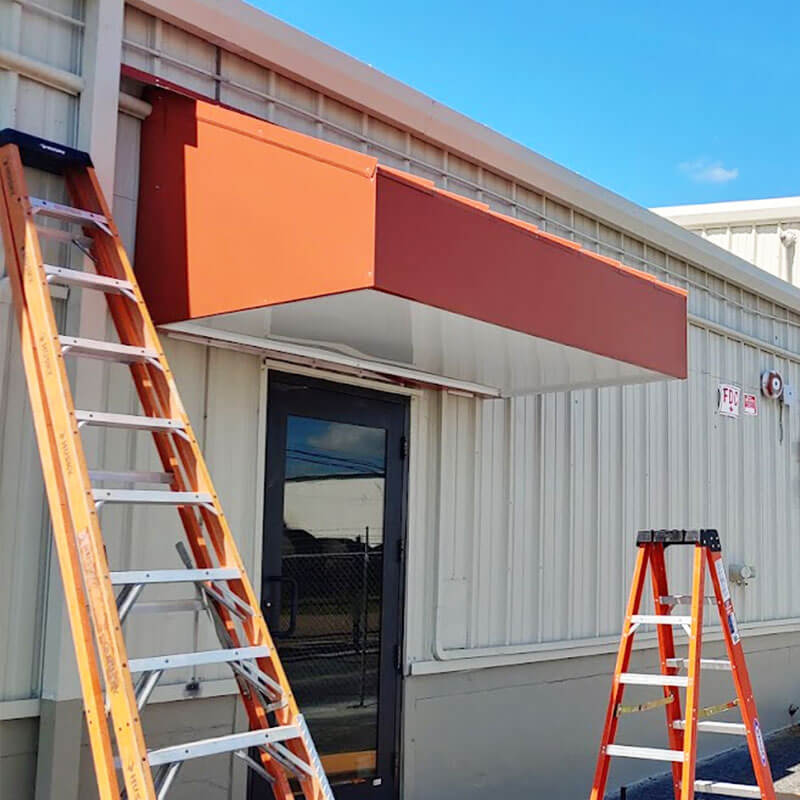 Ventilation
The success of your ventilation system requires that each element functions together as a unit. Our team can help you with custom air ducts, up blast ventilators, A/C brackets, and vent Shafts.